LENScience
---
About Te Maki Toto Vene (T2): E Manamanata no Toku Iti Tangata
---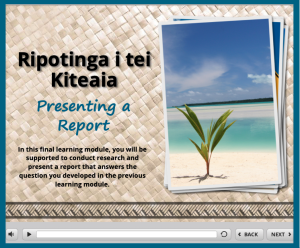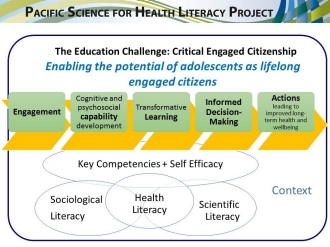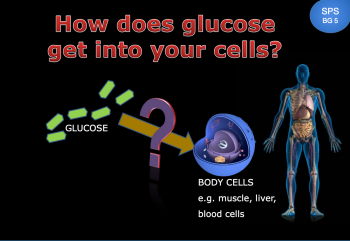 The learning resources contained within this book, along with the partner publications in the Healthy Start to Life Education for Adolescents Pacific series, are the result of an education, health and science partnership facilitated by funding from New Zealand Aid, and involving the Cook Islands Ministries of Health and Education, the Tongan Ministries of Education and Health, and the University of Auckland's Liggins Institute.
While examining the requirements of Cook Islands communities, the team has kept in mind the need to develop resources that are adaptable for a range of Pacific and non-Pacific settings. In particular, we have examined the use of data from World Health Organization programmes such as the STEPS (STEPwise Approach to Surveillance of NCD Risk Factors), used in many developing nations. Combined with internationally relevant evidence of the mechanisms underpinning a life-course approach to NCD risk and modern pedagogical strategies, this ensures potential for the resources to be adapted to meet curriculum requirements in different settings.
The potential offered to adolescents and their offspring by a life-course approach to NCD risk reduction is significant. By working collectively, teachers, scientists, health professionals and families have the ability to support young people to become agents of positive change for the future.