LENScience
---
Healthy Start to Life Education for Adolescents Project
---
The project supports scientific and health literacy development by providing opportunities for adolescents to explore the impact of the nutritional environment in early-life on health and wellbeing throughout life.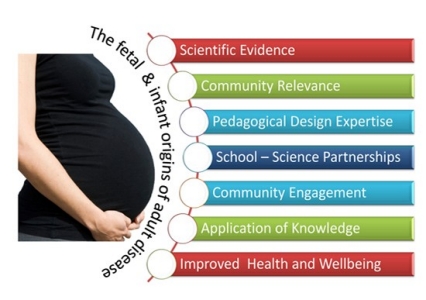 The Healthy Start to Life Education for Adolescents Project brings together schools, scientists and health professionals to support youth empowerment in relation to primary NCD risk reduction.
As a multisectoral project, goals relating to education, health and science are respected equally.
Through innovative learning and teaching programmes that link directly to the objectives of the national curricula of countries in which the project operates, HSLeaP supports adolescents to explore issues associated with impact and prevention of obesity and related noncommunicable diseases.
HSLeaP is a Liggins Institute initiated project that invests in youth empowerment to support improved health in the next generation of parents and their offspring.
HSLeaP is currently operating in New Zealand and the Pacific and has been adapted by the University of Southampton for the United Kingdom.
To find out more about the Pacific Science for Health Literacy Project, click here