LENScience
---
GutBugs@School: Exploring the Human Microbiome
---
It is becoming increasingly evident that interactions between humans and microorganisms have a significant and under-explored impact on many aspects of our health and well-being. The Gut Bugs Trial is a world first clinical research study investigating links between the gut microbiome and health issues such as obesity and diabetes. LENScience and the Gut Bugs Trial team have collaborated with teachers to develop resources that offer opportunities for learning that is contextualised in exploration of this ground-breaking scientific research.
About GutBugs@School
---
GutBugs@School is a professional learning and development resource for teachers of Years 7 - 13 who are interested in developing learning programmes that explore the human microbiome and its impact on health and wellbeing OR use the GutBug Trial documentary to stimulate learning.
The GutBugs@School resources are intended to suport teachers to facilitate learning that is contextualised in the exploration of evidence from science and society while simultaneously strengthening the building of key competencies and understanding of learning-area specific curriculum objectives.
Learning that explores current research such as the Gut Bugs Trial is know to increase student engagement and support improved educational outcomes.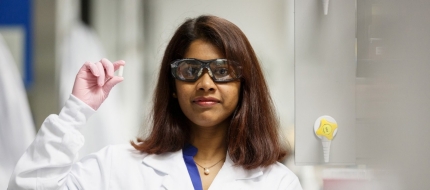 The Gut Bugs Trial
---
A team of researchers at the Liggins Institute within the University of Auckland are conducting a world-first study investigating the potential of adjusting the human gut microbiome to support treatment and prevention of obesity.
The team, led by Professor Wayne Cutfield and Dr Justin O'Sullivan, have taken gut bacteria extracted from the faeces of healthy, lean young people, and given them in capsule form to teenagers who are affected by obesity. This treatment is called Gut Microbiome Transfer (GMT).
GMT has been used to treat chronic diarrhoea for many years. Research using animal models has shown that GMT has resulted in weight loss in overweight mice. However, GMT as a treatment for obesity is yet to be trialled in humans. The Gut Bugs Trial is investigating whether or not GMT has the potential to treat a range of physical conditions such as obesity and diabetes.
Learning and Teaching Resources
---